Are you buying/selling a home or commercial real estate?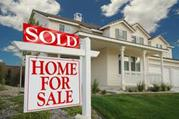 If so, you can financially help Catholic Parents OnLine at no additional cost to you. CPO has partnered with Real Estate for Life, an organization that partners you with an experienced, professional (and pro-family) real estate agent working in your area. When a real estate transaction closes, Catholic Parents OnLine will receive a portion of the the transaction. On a $150,000 transaction, for example, CPO would receive $1,000 simply because you worked through Real Estate for Life's agent and mentioned you were referred to them by Catholic Parents OnLine.
Not in the market right now, but know someone who is? Please make sure to pass this information on to them, as well as spread the word in your social networks, at Church, and with your friends. Feel free to print this page and spread it around.
For more information on Real Estate for Life, please visit their site (http://www.realestateforlife.org) or email them at proliferealestate@yahoo.com with specific questions. Please make sure to mention that you were referred by Catholic Parents OnLine!
We thank you for your support in upholding the Gospel of Life in every way possible!