Register now for the CPO Fall Luncheon & Silent Auction!
You won't want to miss this year's CPO Fall Luncheon and Silent Auction, featuring a presentation by Dr. Theresa Deisher titled "The Promise and Miracles of Science in the Divine Plan."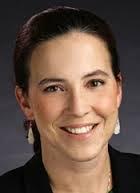 Dr. Theresa Deisher is the founder of Sound Choice Pharmaceutical Institute and the CEO of AVM (Ave Maria) Biotechnology. Both companies have a mission to end the use of aborted babies in biomedical research. Based in Seattle, she has 23 patents in her name. She has worked diligently on developing adult stem cell technologies that are equally or more effective than fetal or embryonic stem cells, eliminating the need for human exploitation in research.  Dr. Deisher is also the world's leading Catholic scientist on vaccine safety issues.
The luncheon will be held Saturday, October 29.  Please see the flyer for more information, and to register by mail.  Click here to register online.