2021 – Andrea Kullman
On October 31, 2004, CPO lost a true friend and one of our founding Board members, Art Herkenhoff. Art was a hero in all the areas that truly matter: in Faith, family and pro-life involvement. Art had enormous courage in the face of opposition to proclaim the Truth of Jesus Christ and the Catholic Church, and he always exhibited true charity, humility and joy. Each year CPO receives many outstanding nominations for the Arthur A. Herkenhoff Award.
The Board of Directors chose to present the 2021 Arthur A. Herkenhoff Award to a remarkable woman, Andrea Kullmann. Andrea Kullann was a Birthright volunteer for 14 years, before becoming a founding member of Total Life Care Center in Hastings, MN. She has now been the Executive Director for 10 years. Under her leadership the Total Life Care Center of Hastings has greatly expanded. There is now an ultrasound service – Fertility Education Medical Management – a Fatherhood program – Lactation support – Sexual Integrity program – an Abortion Healing Ministry – "Earn While You Learn"program and Life Coaching. A new Miscarriage Ministry is being added this year. Andrea has dedicated her life to pro-life work.
Andrea Kullman received the 16th Arthur A. Herkenhoff Award at the CPO annual Luncheon & Fundraiser held at the Southview Country Club in St. Paul on October 23, 2021.
The CPO Board of Directors seeks the names of individuals who would be worthy of nomination for the 2020, 16th annual Arthur A. Herkenhoff Award. The persons nominated should exhibit the same qualities, principles and values which characterized the life and person of Art Herkenhoff: Faith, family, pro-life involvement, courage, charity and joy.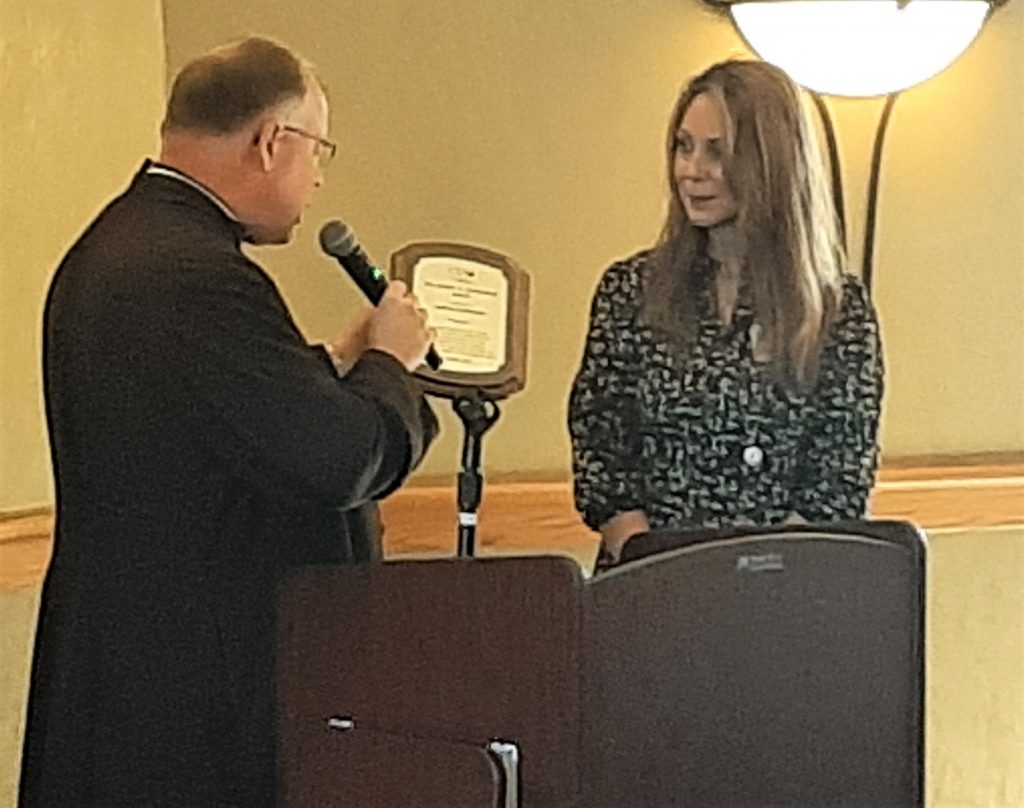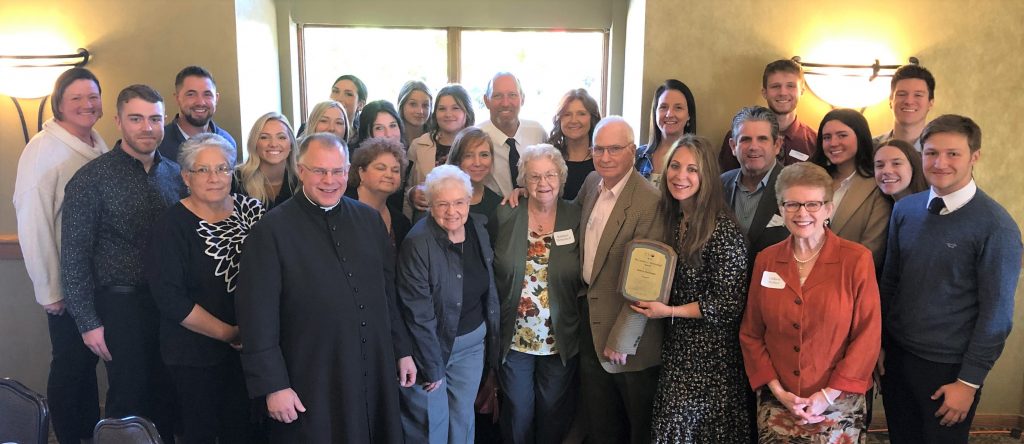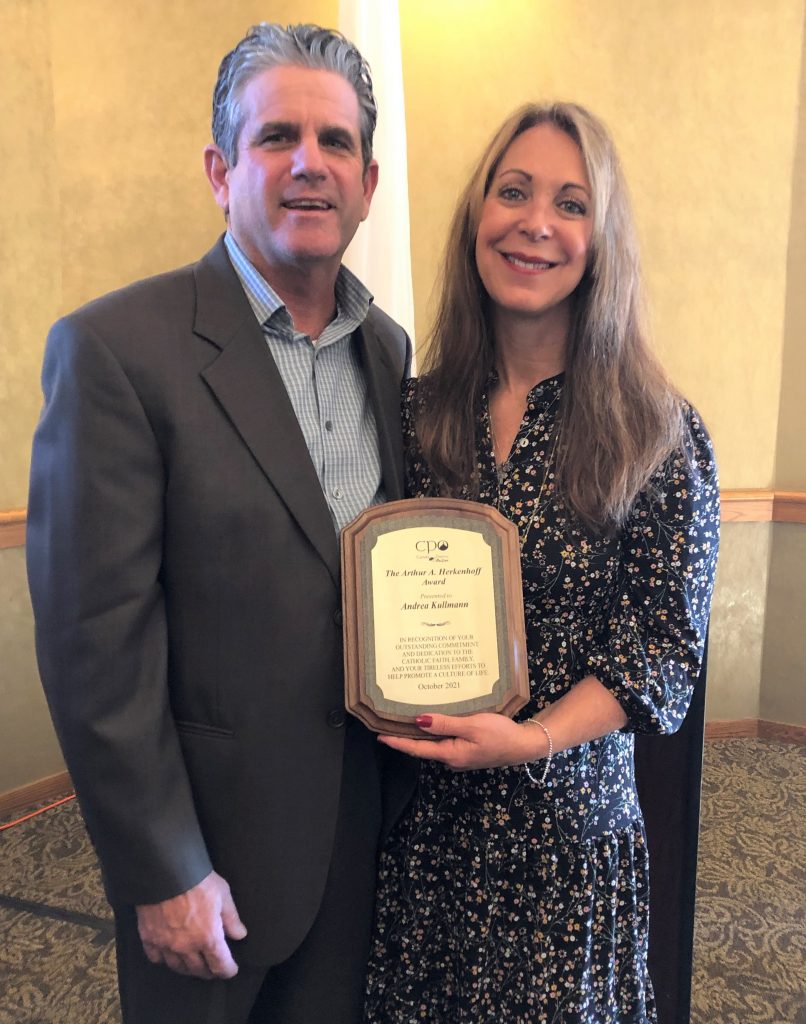 Please submit your nomination by October 1, 2022. You may complete the Online Nomination Form or contact us at 651-705-5409 and we'll be happy to mail you the form.
More on the Arthur A. Herkenhoff Award
Past Recipients