2019 – Ed Gorman
On October 31, 2004, CPO lost a true friend and one of our founding Board members, Art Herkenhoff. Art was a hero in all the areas that truly matter: in Faith, family and pro-life involvement. Art had enormous courage in the face of opposition to proclaim the Truth of Jesus Christ and the Catholic Church, and he always exhibited true charity, humility and joy. Each year CPO receives many outstanding nominations for the Arthur A. Herkenhoff Award. The Board of Directors chose to present the 2019 Arthur A. Herkenhoff Award to a remarkable gentleman, Ed Gorman.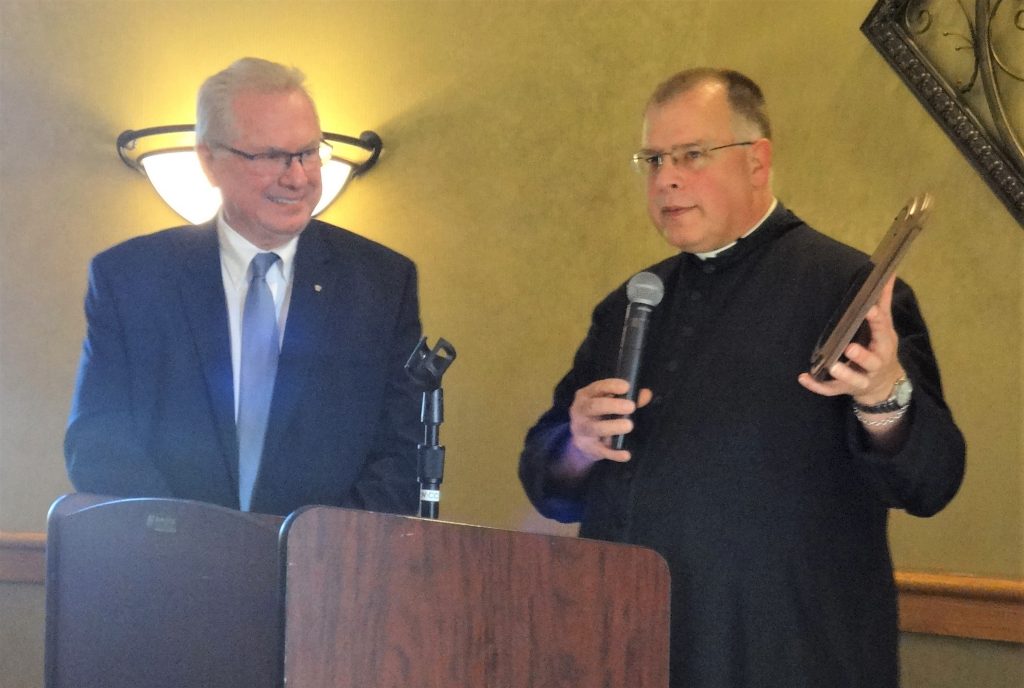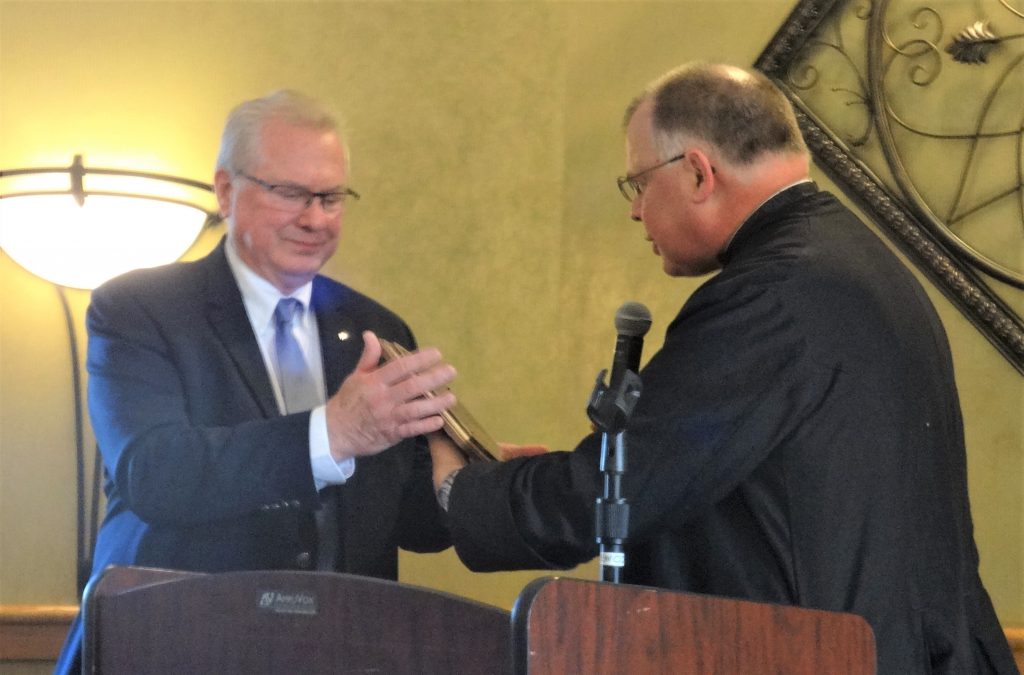 Ed Gorman, owner of Gorman's Restaurant in Lake Elmo, has always been more concerned with what God thinks of him rather than public opinion. He has made this quite clear at his restaurant by distributing pro-life "baby feet" lapel pins to patrons. He welcomes pro-life political candidates to display their campaign signs in front of the restaurant during election cycles. This has caused some of his restaurant patrons to complain about not having signs representing "the other side." Ed responds to these comments by stating, "as far as I am concerned there is no other side except life." Pro-life posters adorn the restaurant's kitchen walls promoting a positive message to his employees, many of whom are teenagers and young adults. He risks his livelihood and puts it all on the line for life. Ed was awarded the 2010 Catholic Spirit's Leading with Faith Award.
Ed shows incredible generosity to people in need. He and his lovely wife Kathy have assisted many Catholic churches and schools by donating their time and resources to fundraising. It is not uncommon to find them scooping up ice cream sundaes at schools and church fundraisers.
Ed joined the Women's Life Care Board of Directors shortly after the beloved Art Herkenhoff passed away. Ed would have loved Art. They would have had a great time at the Life Care Center board meetings. At that time the Women's Life Care Center was located in a very small office space in North St Paul. The center needed more room and better visibility and with Ed's help and endless energy, he was instrumental in finding a wonderful new location in Little Canada. That Life Care Center is still doing amazing things for life!
Ed Gorman received the 15th Arthur A. Herkenhoff Award at the CPO annual Luncheon & Fundraiser held at the Southview Country Club in St. Paul on October 26, 2019.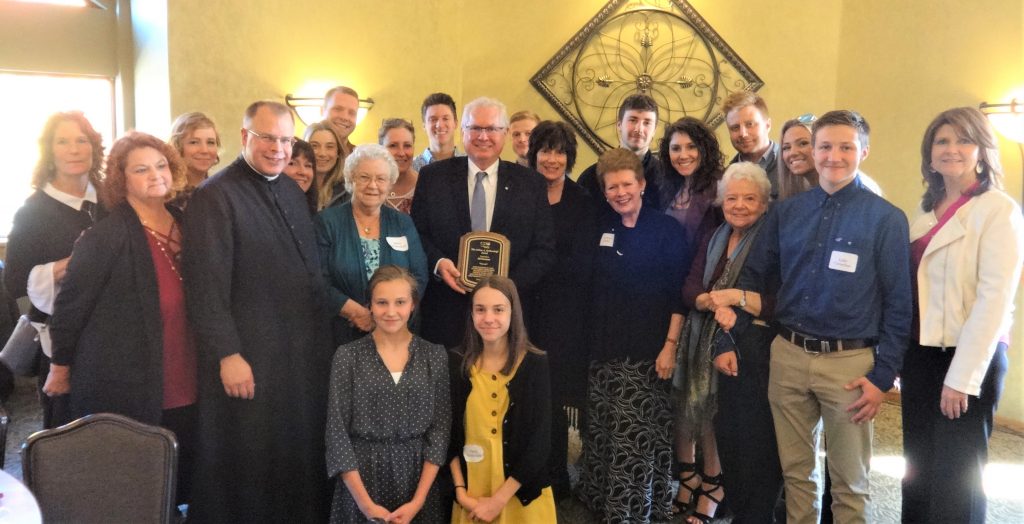 The CPO Board of Directors seeks the names of individuals who would be worthy of nomination for the 2020, 16th annual Arthur A. Herkenhoff Award. The persons nominated should exhibit the same qualities, principles and values which characterized the life and person of Art Herkenhoff: Faith, family, pro-life involvement, courage, charity and joy.
Please submit your nomination by October 1, 2020. You may complete the Online Nomination Form or contact us at 651-705-5409 and we'll be happy to mail you the form.